Achieve Safety, Reliability and Efficiency with iTOA suite
Most Powerful Software Solution for Outage Coordination, Planning, Scheduling, Event Management, Logging, Reporting and Data Analytics
iTOA - Integrated Tools for Operation
iTOA Software Suite is the leading platform solution for outage planning and scheduling, switching order management, electronic logging, outage reporting, and more. iTOA is used by utilities of all sizes to improve their work process, gain efficiencies and achieve compliance.
Outage Request Scheduling
Gain efficiencies through task driven workflows and coordination between departments across the entire outage scheduling lifecycle.
Switching Order Management and Tagging
Achieve safety and reliability tailored to your switching and tagging rules and processes.
Electronic Logbook
Build a compliant system of record by quick log entries and automating real time events through configurable and flexible templates.
Paper and word docs are a thing of the past. Increase searchability, accountability and make it easy for operators and field people to log events
Automatic Outage Reporting
Report interruption and disturbance events with causes manually or automatically via integration to historian and SCADA systems.
Event Analysis
Effectively analyze and record outage events with follow up corrective actions, NERC TADS Cause reporting, misoperations reporting, and PRC-004 Compliance.
Centralized Administration
Centralized repository of asset data, personnel qualifications, user roles, application configuration, managed using a user-friendly web-based UI.
Reports and Dashboard
Actionable information provided via custom user built queries, ad hoc data exports, summary reports, and graphical dashboards to visualize ongoing transactions and status.
2022 iTOA User Group Conference Registration is live!
September 20th to 21st, 2022, San Antonio, TX, 78205.
Why iTOA?
Experience the leading software platform for:

Seamless Coordination
Coordinate work across Transmission, Distribution, Generation, Telecom, and IT Services. Secure collaboration within departments such as Field, Substation, Control Center, System Protection, and Engineering.
Experience and Best Practices
Enjoy the benefits and experience of enhanced product functionality and best practices implemented by more than 60 online customers.

Integrate and Automate
Integrate with other applications to achieve automation of data gathering by reducing data redundancy and data entry errors. 
Consolidate systems
One application solution for a variety of functions in utility grid operations.

Support and Maintenance
Peace of mind and long term support and maintenance of the software.

Web-based Mobility
User-friendly interface accessible from any device anywhere.

Searchability
Search across historical and real time data with advanced filtering, sorting, and querying functionality.

Performance
Access and query millions of transaction records within seconds.
Secure
Control access to sensitive data with industry standard secure authentication, data encryption, and role-based authorization.
Visualization
Visualize information on calendar, gantt chart, timeline, and dashboard views.
Reporting
Export data in multiple formats and automate distribution of pre-built reports.

Notification
Automate and record communication and notifications via email, voice, and text messages.

Interface
Integrate with internal and external applications using web service APIs and database exchange.

Configuration
Flexible configuration for easy long term maintenance of the application.
Thank you to our iTOA User Community for attending our Virtual 2020 iTOA User Group Conference. We had a blast spending 2 days with you all with a jam-packed agenda and over 200+ attendees. All presentations and recordings are accessible in the iTOA Community Forum. We hope we can see you next year in person!
Here are some pictures from our 2019 iTOA User Group Conference in Portland, Oregon. We miss you all!
Testimonials
See what our customers are saying about us
"This system streamlines and simplifies the (outage scheduling) process making the entire coordination much more efficient."
"TOA® improves our business."
"TOA is just what Chugach needed"
Sun-Net is proud of the fact that TOA® suite is an indispensable software tool for users in large Fortune 500 companies such as Duke Energy, American Electric Power, FirstEnergy as well as smaller utilities such as Chelan Public Utility, Colorado Springs City Utility.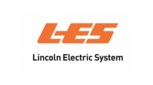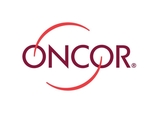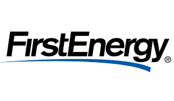 We promise we don't send spam